The concept for Pig's Ears was concocted over a pint at the Rake Bar, Borough Market in mid 2011.
This was a time when the beer landscape looked very different: Brewdog were yet to set foot in the capital, Magic Rock were just mashing in for the first time, and Cloudwater wouldn't exist for almost another four years.
A bunch of new, exciting breweries up and down the nation were making some of the best beers this country had seen in a long time and it was beyond difficult to get your hands on them.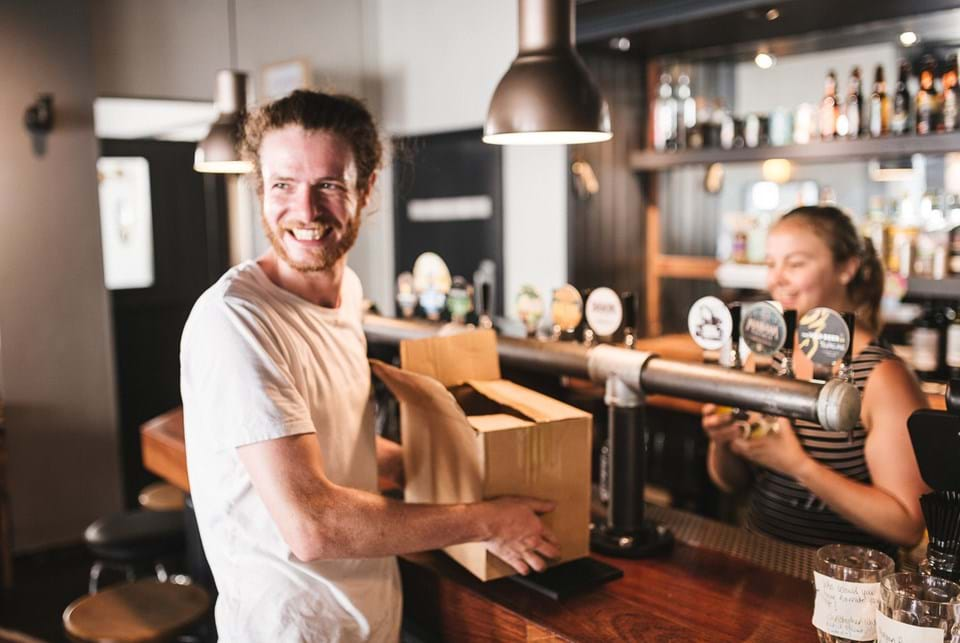 The need for "a new breed of distribution company" was obvious, and so, after enough pints to make the idea seem fool-proof; Toni Skinner set about making this happen.
A background in hospitality meant Toni had vast experience working with distribution companies… albeit on the receiving end. Using this first-hand knowledge of what the client wants; Pig's Ears was able to put in place some core ideals that they hoped would set them apart from other distribution companies....
It is these same principles (found below) that the company still live by to this day and remain at the very heart of the Pig's Ears Ethos.
NO MINIMUM ORDER / NO DELIVERY CHARGES
You want to try one craft beer line in your venue but every supplier insists on a minimum spend of £100 before they'll deliver to you. Not Pig's Ears. That one case of beer will be with you before the weekend and every week after that should you desire.
NO CALL CENTER ORDER SYSTEM
At Pig's Ears you can place your weekly order directly with your account manager. Not some person in an office you've never met.
TRANSPARENT PRICING
Found out that your competitor down the road is buying in the same beer as you but for a much cheaper price? AWKWARD. Not at Pig's Ears. Our pricing is set as low as we can possibly make it whilst still having a viable business, and is the same for every client regardless of location, volume or persistence!
IN HOUSE DELIVERY DRIVERS
You don't outsource your bar staff, we don't outsource our drivers. Each one is a fully signed up member of Team Pig's Ears. Providing quality Customer Service is hugely important to us, and making sure that this happens even at the point of delivery is imperative.
ABOVE AND BEYOND
Need an emergency drop outside your delivery day because you had a busier than expected evening's trade? Adding some new products and need some samples to try? Want your account manager to come and train your staff on your amazing new beer range. Yup. Yup. Yup. We will do EVERYTHING we can to ensure you have all you need to make your lives easier. We are here to help – all you have to do is ask.