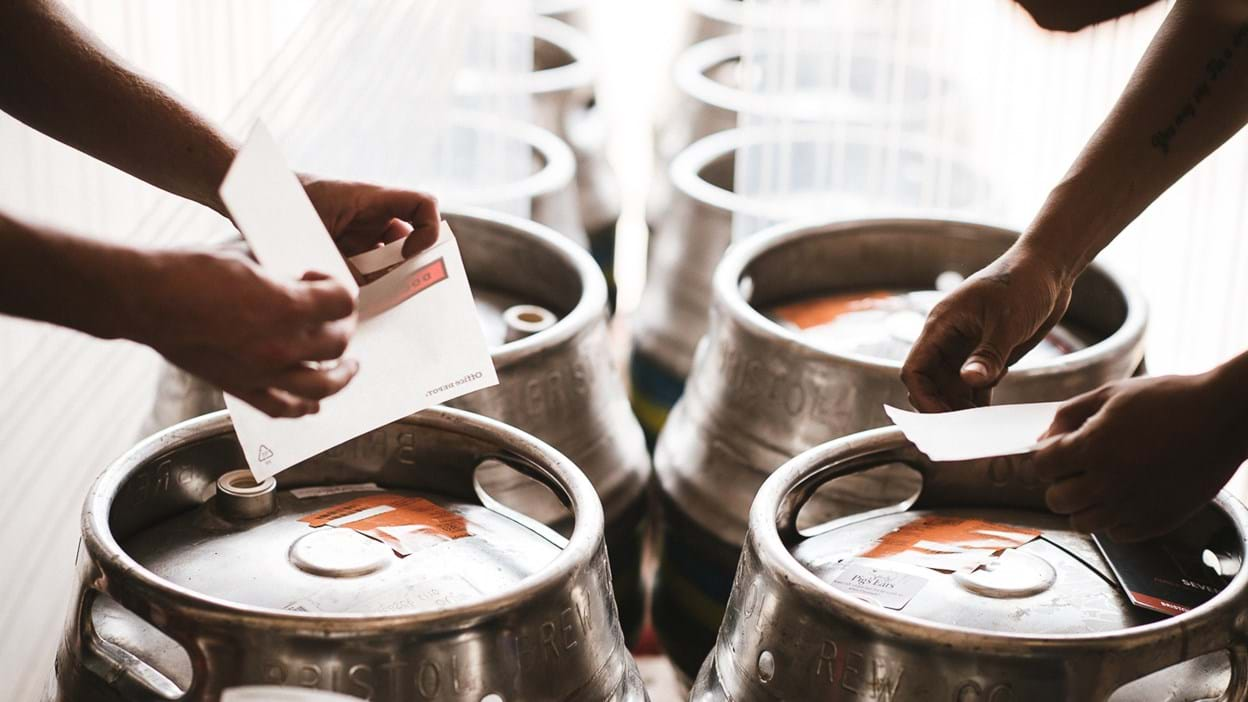 Craft Beer Wholesale Distribution
Pig's Ears Beer, supplying quality craft beer to the British Isles
Pig's Ears distributes some of the very best beers available in the UK . We deal directly with breweries across the British Isles and beyond to ensure our beers arrive in great condition and at some of the most competitive prices in the market.
Who are our clients?
Whether you're a backstreet boozer making their first step into the world of craft beer; a Michelin star restaurant looking for one or two elegant brews to compliment your food; or a dedicated beer bar looking for something a little different - we can help.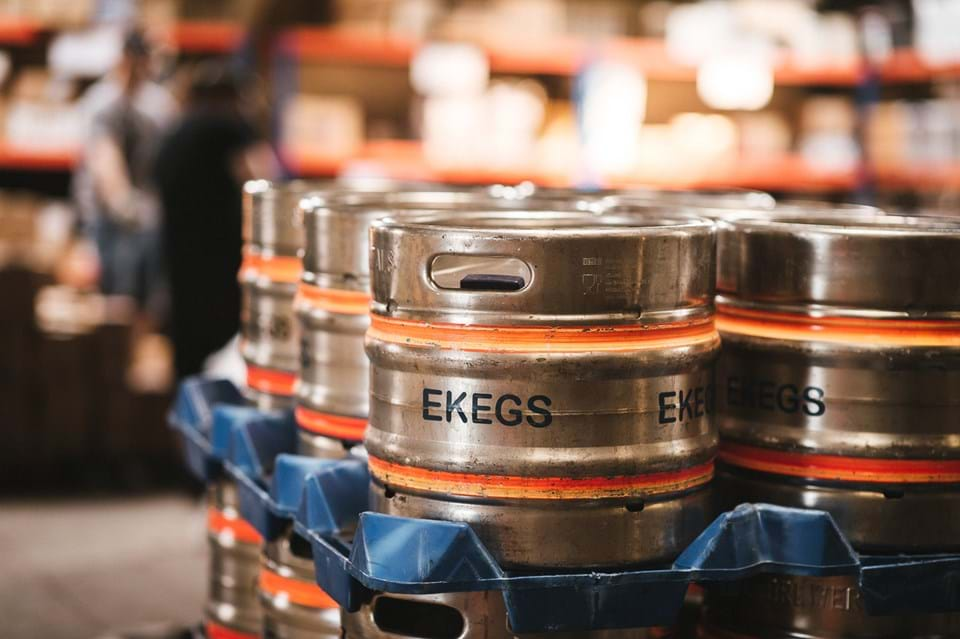 Where are we based?
Our two distribution locations based just south of the M25 in Surrey and 5 mins off the M5 in Gloucester enable an efficient and speedy response time to both London/the South East and Gloucester/the South West respectively. 
Take a look our beer distribution map.
How do I open an account with you?
To be able to order from us you will need to set up and account with us. To do this just pop us an enquiry form over by going HERE making sure to tell us which area you are based in.
Your Account Manager will contact you within one working day to get an account setup and, once done, you can start ordering immediately.
Delivery days are decided by postcode, so if you want to find out which day each week you'll receive your beery delights then just ask your Account Manager who will be able to confirm this.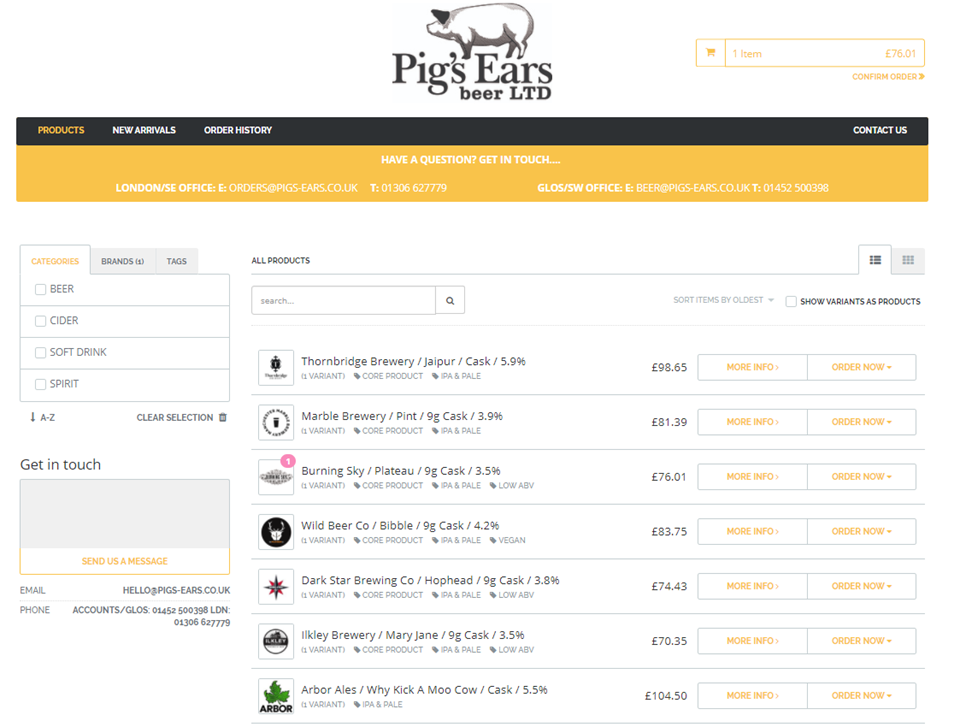 Order your Beer from Pig's Ears ONLINE!
We've recently launched a brand new online ordering platform meaning you can place your order each week with just a couple of clicks. 
You can filter by beer style and dispense format whilst making your morning coffee or, even better, whilst doing your stock count making sure you're ordering EXACTLY what you need each week.
What's more; the stock levels are LIVE at the point of ordering, meaning no more worries about an item being unavailable and the pain of substituting what you want for something else.
There's more information about how the B2B Platform works for ordering your craft beer online.