INTRODUCING: OUR NEW BRAND LOYALTY SCHEME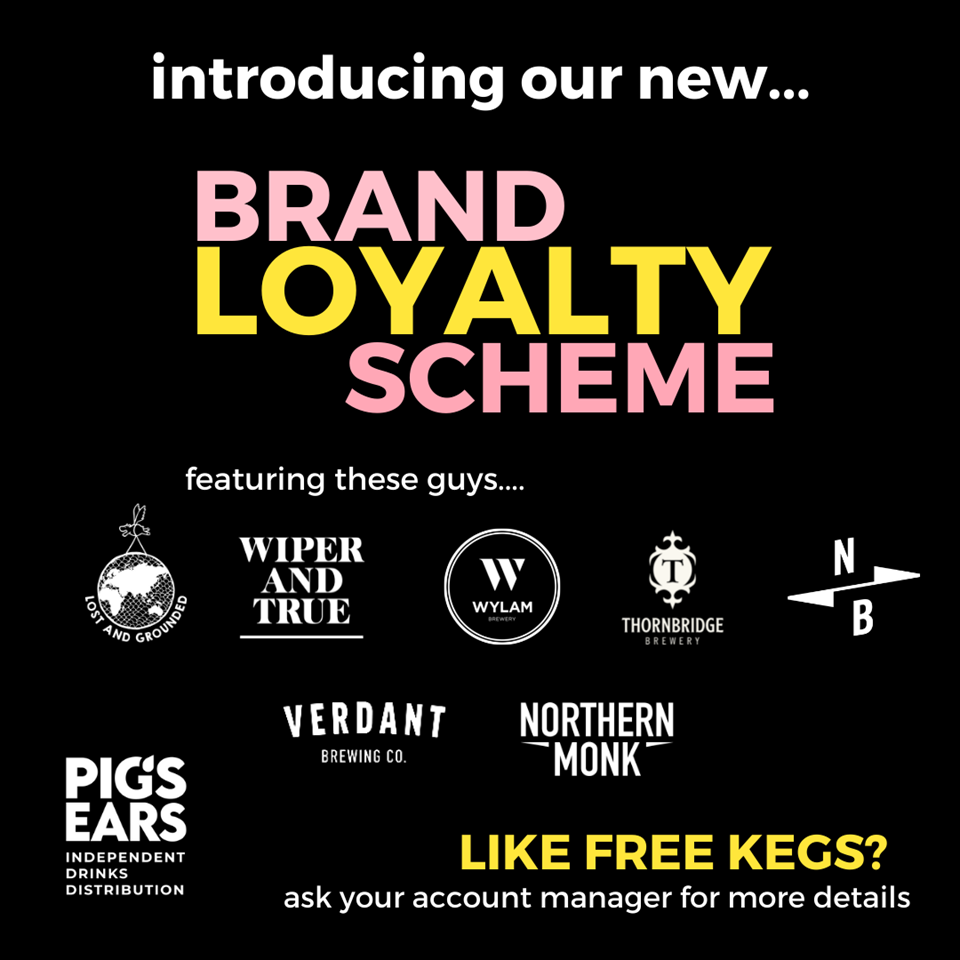 Like free kegs?
Here at Pig's Ears we've always strived to provide a clear, transparent, no nonsense approach to our pricing.
 As the purse strings continue to tighten; we're doing what we can to ensure you guys are getting the best bang for your buck and are developing new ways to maintain the clarity of this pricing message whilst still providing accessible and attractive incentives to our customers by exploring the benefits of the close knit relationships we've built up with our key brands over the years.

The new Brand Loyalty Scheme looks to provide our customers the opportunity to explore the full range available from some of these brands; and rewards them for doing so.

The approach is as you would expect from Pigs Ears: not pushy, no lengthy sign ups or install costs; just a simple structure that translates your purchasing habits into free stock.

In short; when you buy a certain amount of kegs from us we'll give you some kegs back for FREE.

That's it.
If you're a fan of pouring any of the brands listed; get in touch with your Account Manager (or hit us up through the website) who can talk you through how to get involved in the BLS and start converting your purchasing habits into free stock