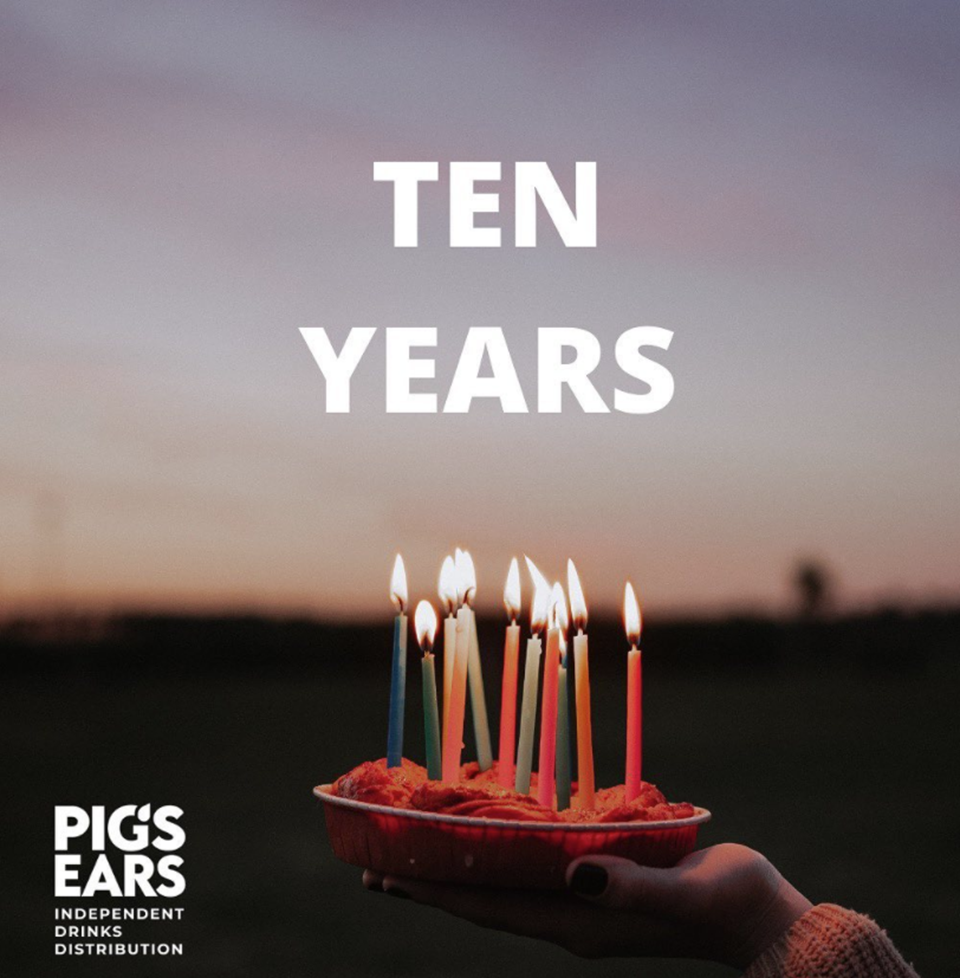 Pigs Ears has now officially been going for Ten whole years. Seems nuts.

We've seen a lot of changes in the Craft Beer world over the last decade. A lot of exciting developments, and difficult challenges (although a notable majority of that has come in the last 18 months..) but it has always remained a wonderful industry to be part of. In part for the sheer passion of those who inhabit that space; be it the innovative producers, the devoted bottle shop, or the discerning bartender. But also for the camaraderie this industry shares; be it exchanging knowledge, equipment or just moral support - this industry has regularly floored me with it's ability to be inherently kind and supportive. Ten years on, I still feel privileged to be able to say that I'm a part of it.

Sadly, Covid has put a little temporary rain-check on any celebrations we might have had. But for tonight; be sure we'll be raising a glass, to Ten Years of Pigs and the wonderful team of people who make it what it is - but also to Ten Years of this industry and you lot who make it what it is. To all your hard work, tenacity and resilience. To your passion and knowledge. And to your ongoing support of our little company. 

Truly, it means the world.