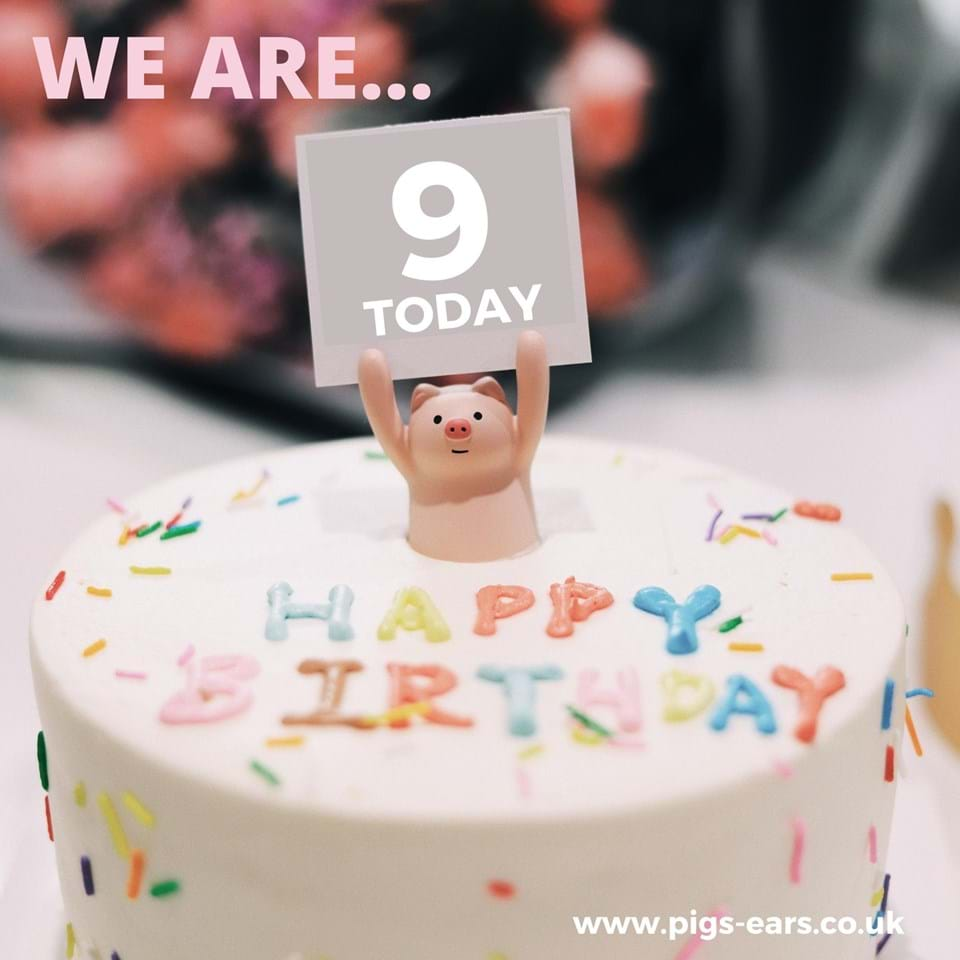 We don't normally celebrate our birthdays much but, hell, after the last few months we're happy for any reason to celebrate!
Since it began, in a converted cab office in South West London nearly a decade ago, Pig's Ears has witnessed so many changes to this Industry we call beer, and we know, without doubt, that many of the biggest changes have occurred in the last 4 months and will continue to unfold as the true fallout of Covid's unrelenting march across the Globe reveals itself.
We know, for many people, right now is still a time fraught with uncertainty; a heaving quagmire of known knowns, known unknowns and unknown unknowns. We are aware how fortunate we are to be able see in our tenth year of trading and our birthday candles blow out wish is that the year to come is a little more gentle on everyone concerned.
So, here's to the future. Here's to an industry of some of the most passionate, positive, resilient and hard working people I know. Here's to craft beer. 
You can find out more about how Pig's Ears came to be one of the most respected names in Craft Beer Distribution here.