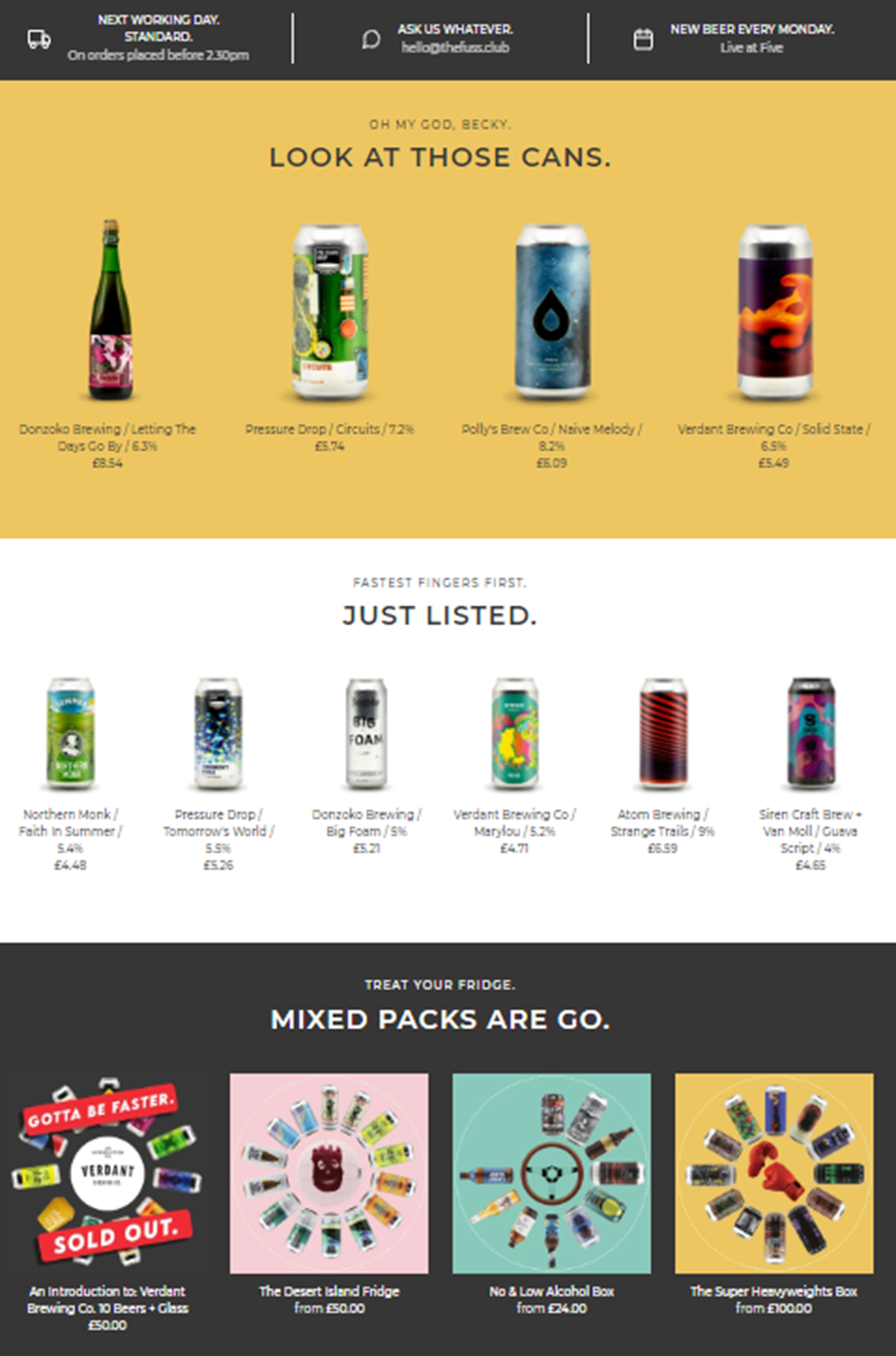 ALL THE THINGS WE DO WELL, NOW DELIVERED DIRECT TO YOUR DOOR....
Pig's Ears is delighted to announce the launch of The Fuss.Club. Our customer facing brand that allows Joe and Joanna Public to have some of the best beers available in the UK right now delivered fresh straight to their door.  Next working day as standard.
The premise is simple, we believe good beer should be for everybody, so we've made it real easy. 
We'll continue to work with the same amazing brands we always have done; Verdant, Deya, Burnt Mill, Pomona Island; but also hopefully get the opportunity to get to work with some new brands who would have been to small to deal with Pig's Ears as purely a on-trade distribution company. 
The Fuss.Club
will continue to uphold the same ethos as Pig's Ears; superb beer range, excellent customer service and transparent pricing, whilst also allowing customers to earn loyalty points to get their mits on exclusive
TFC
merch and discounts.
We look forward to seeing you on the site soon!