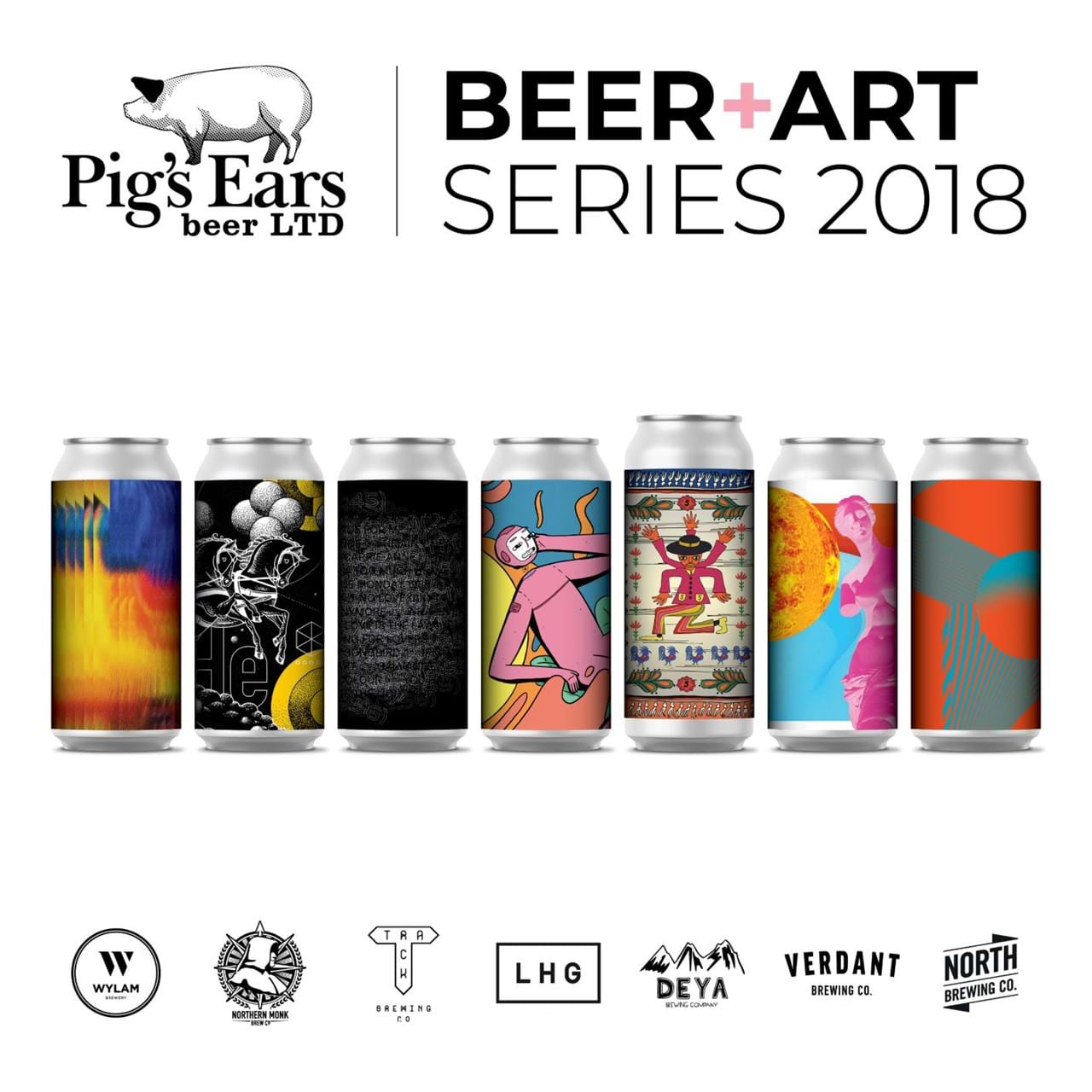 BEER + ART SERIES 2018
You may have seen a bit of activity on our social media with the hashtag #PEBeerAndArt2018 – in truth, it's probably been hard to avoid!
The Beer + Art series is a project that's been 6 months in the planning. We've got together with 7 of the UK's finest breweries and the people behind their artwork to create a limited edition one-off series that celebrates GREAT beer and the designs that go with them. We spent the day with each brewery creating the beers themselves and then each artist has created a unique design for that beer inspired by a number we allocated to them. The numbers range between 01 and 07 (which ties in quite nicely to this year being the 7th year of Pig's Ears being in existence!)
On Thursday 29th November, The Tate Modern will be putting on an unmissable end of year Tap Takeover special featuring the first public pour of ALL seven beers and there will be commemorative art prints and postcards available to purchase, as well as large scale prints of the original artwork on display.
The teams behind the seven breweries and Tate will be available throughout the evening with a shared aim to enjoy good beer and art. Expect a variety of big flavours, moreish brews, stone baked pizzas and an array of brewery artwork on display throughout the evening.
The 7 guest beers and artists are:
Tickets are £17.95 and this includes entry and 1/3rd of each of the beers and are available to purchase HERE
We really look forward to seeing as many of you there as possible. 
The beers themselves will be on sale at bars across the south of the country from the first week of December but in VERY limited quantities.